Trends taking Aussie offices by Storm
13 May 2020 2:42 pm
Did you catch the Hibernation liftout in News Corp papers this week?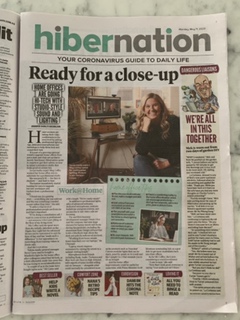 From professional lighting rigs to dedicated microphones, Australians are going to extreme lengths to help them look and sound their best on video conferences while working from home.
It was great to chat with Jennifer Dudley-Nicholson about how extreme working from home has influenced my equipment upgrade.
Is it vanity, or necessity?