Facebook Events Now Showing Views
28 January 2019 10:23 pm
Facebook rolled out a small tweak to its events feature for events where people can purchase tickets without leaving its platform.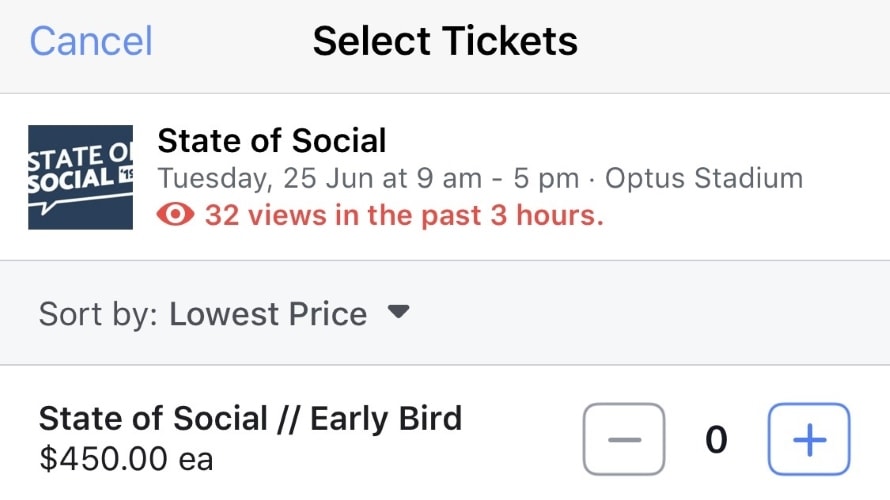 The Select Tickets on that screen now includes a counter revealing how many people have viewed that event's ticket page over a specific time period (say, the past three hours).
Meg noticed this new feature and was featured in AdWeek for the hot tip.